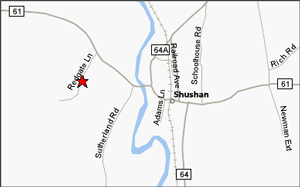 Redgate Lodging is located in Shushan, a hamlet of the Town of Salem, New York. The area is full of things to see and do….Shushan, nestled in the twists and turns of the Battenkill River, has many access points for all sorts of river enthusiasts. The area also has three covered bridges within a four mile radius—two of which one can still drive through.
We are about thirty minutes away from Saratoga Springs, Bennington and Manchester. Three and a half hours from New York City and Boston.
Find your route at Mapquest.com.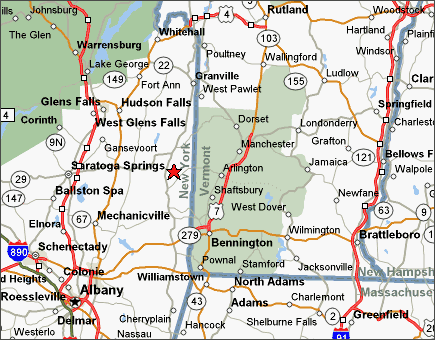 Some local places to visit and enjoy…

Battenkill Valley Outdoors offers kayaking, canoeing, tubing and hiking packages.
If gardening is your interest a great place to visit is Gardenworks located minutes away in Salem.
Visit Salem Art Works (SAW) an independent artists' community that offers summer seminars and has an outdoor sculpture gallery.
Arts 220 is on Main Street in Salem featuring month-long exhibits May through December.
Hubbard Hall in Cambridge is a community arts center with theatrical entertainment and dance programs.
Additional lodging can be found at the Rice Mansion Inn in Cambridge and Bunker Hill Inn in Salem.
For more in-depth local directories please visit the Salem, NY, Greenwich, NY and Cambridge, NY Chamber of Commerce websites.